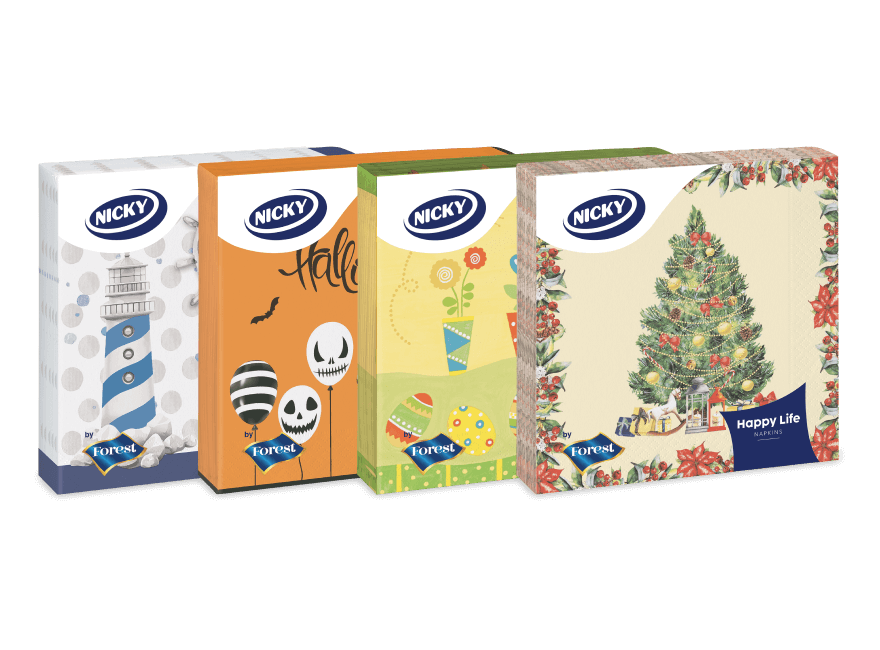 Happy Life Seasons and Celebrations
Get in the mood for any occasion, decorating your home and table with Nicky Happy Life's patterns for the most festive times of throughout the year.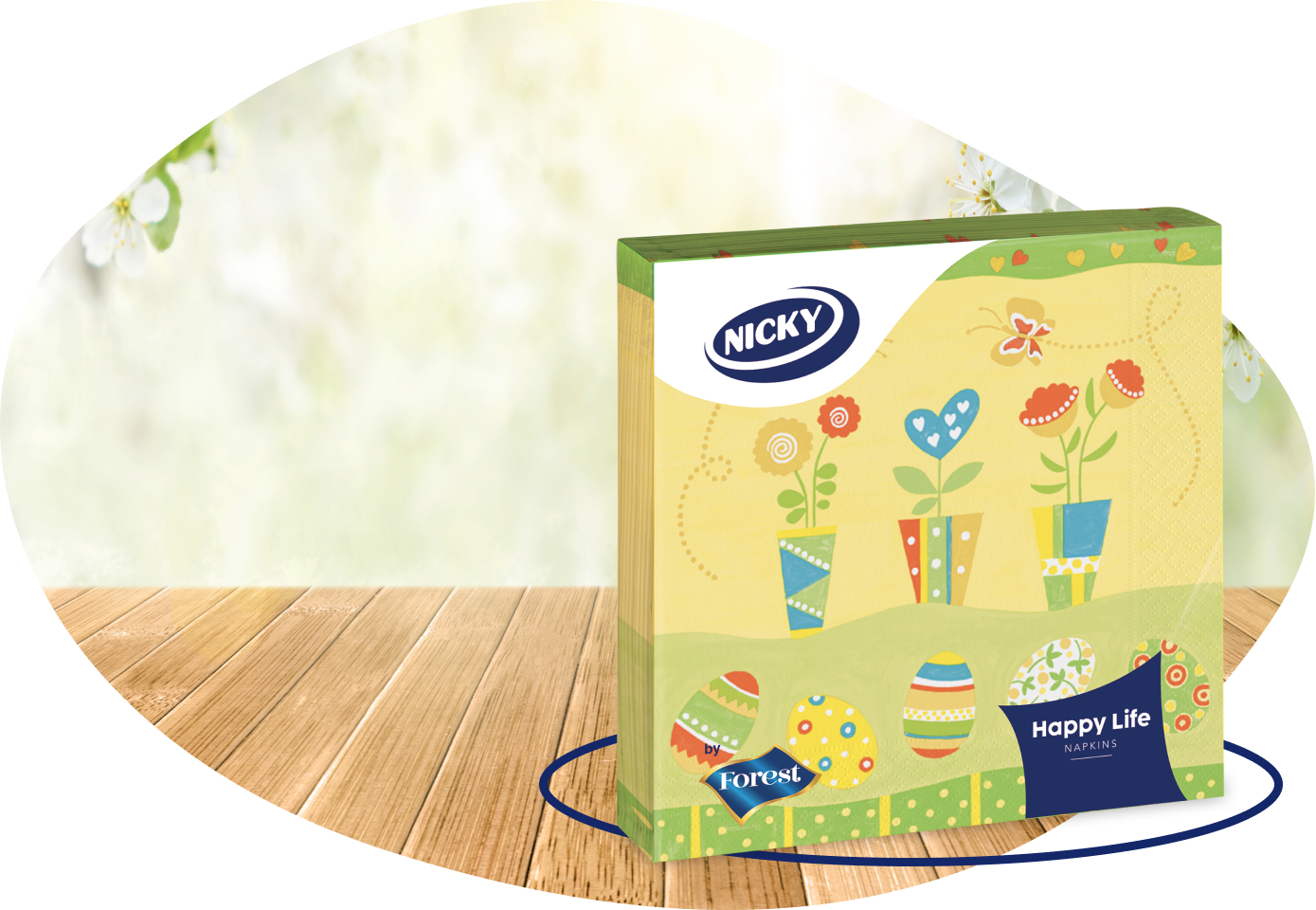 Four decorated designs to turn your Easter table into a spring garden complete with flowers and decorated eggs.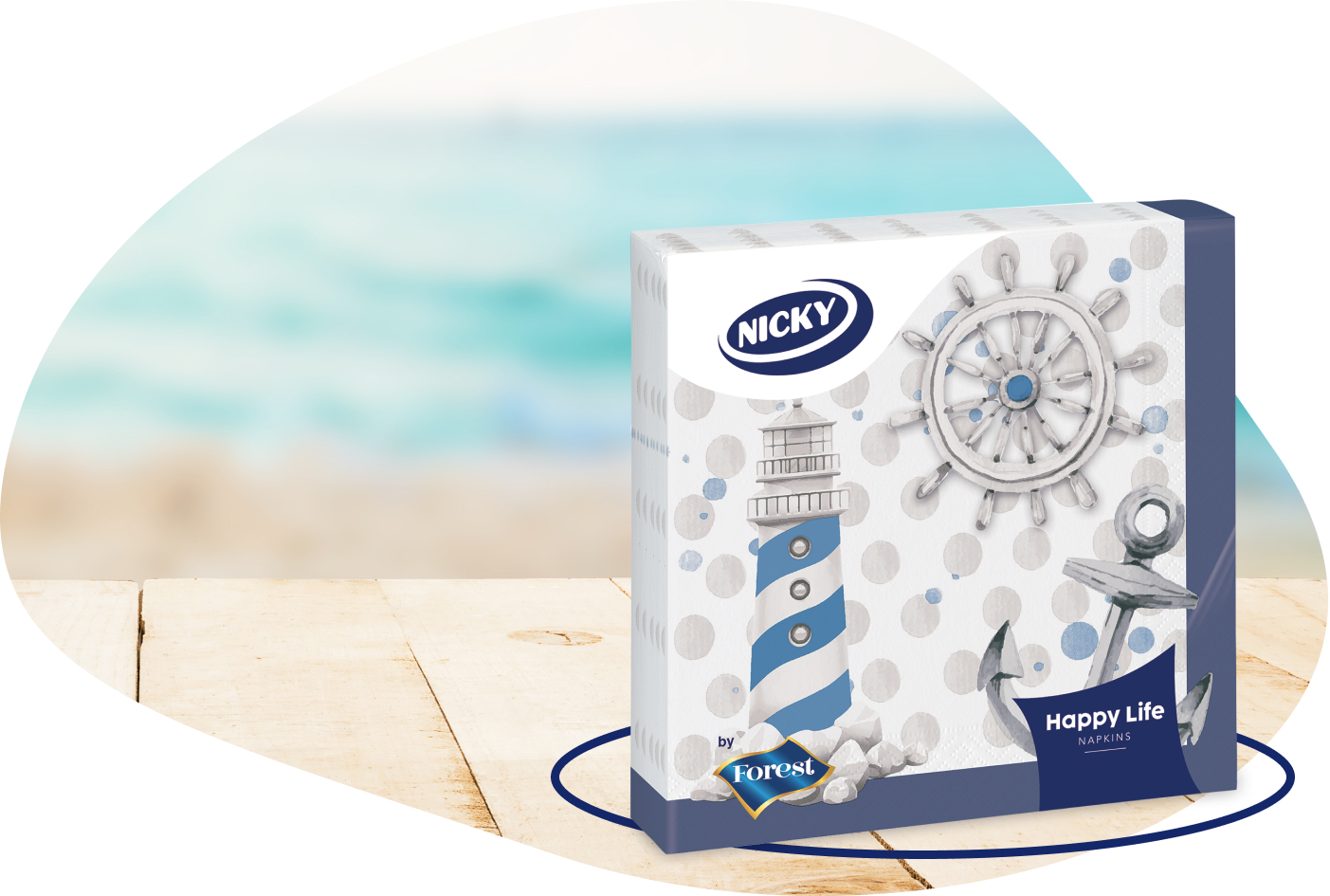 Four vibrant designs to turn your summer meal times into a beach holiday.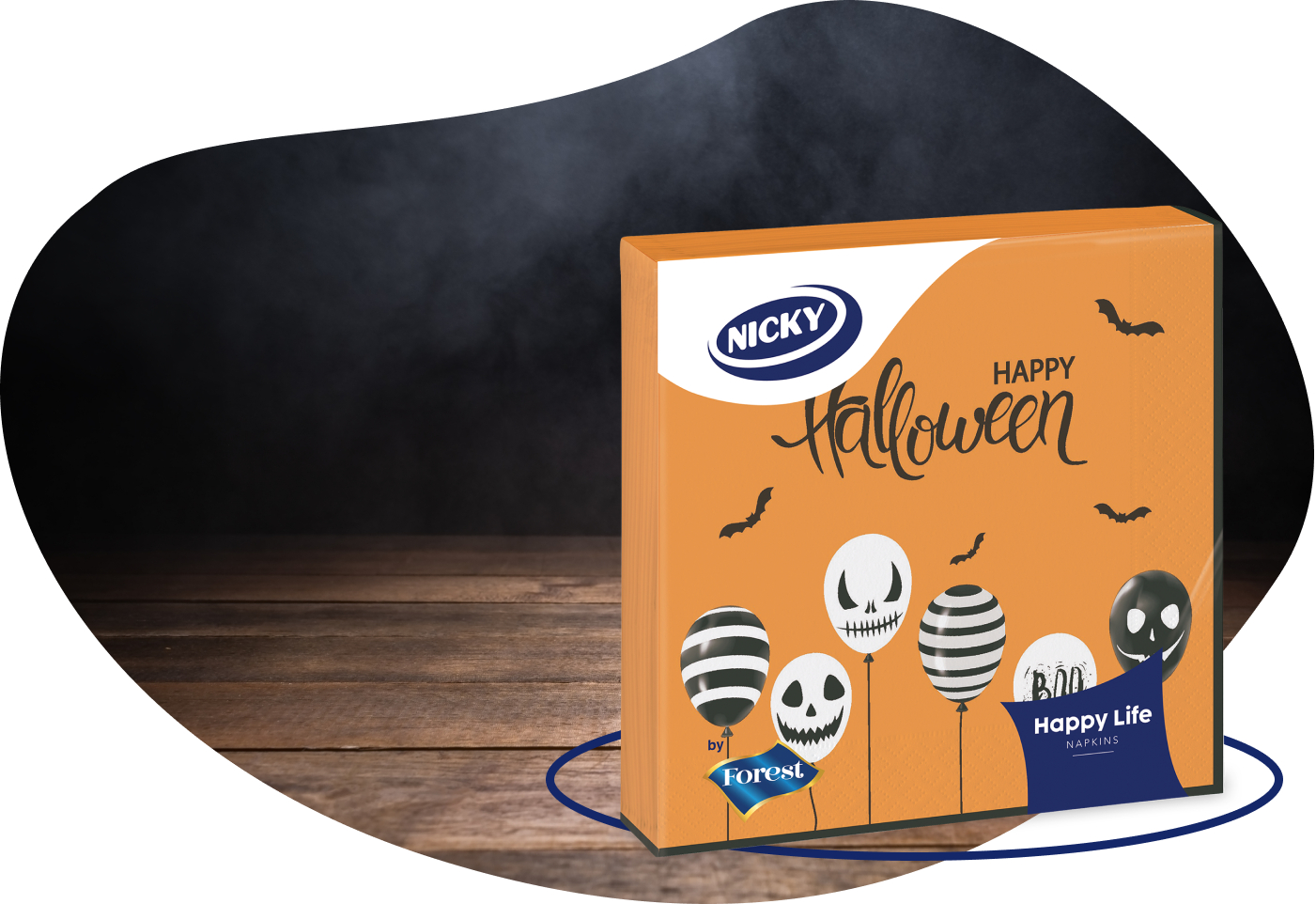 Four designs motifs, each one more scary than the last, for your perfect Halloween party, down to the smallest detail.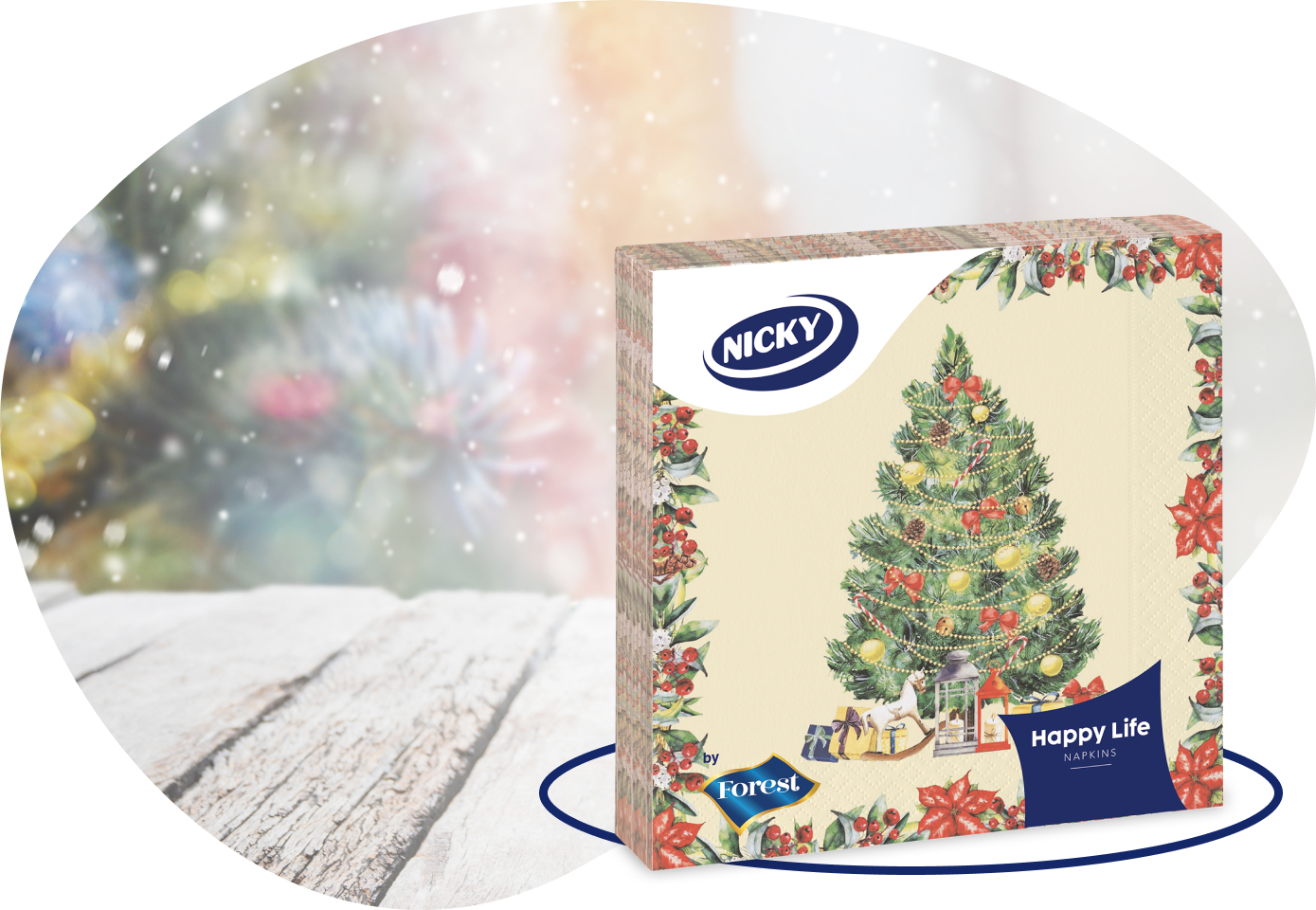 Four designs to bring the  Christmas spirit to your table. Available in two sizes for large or small parties.