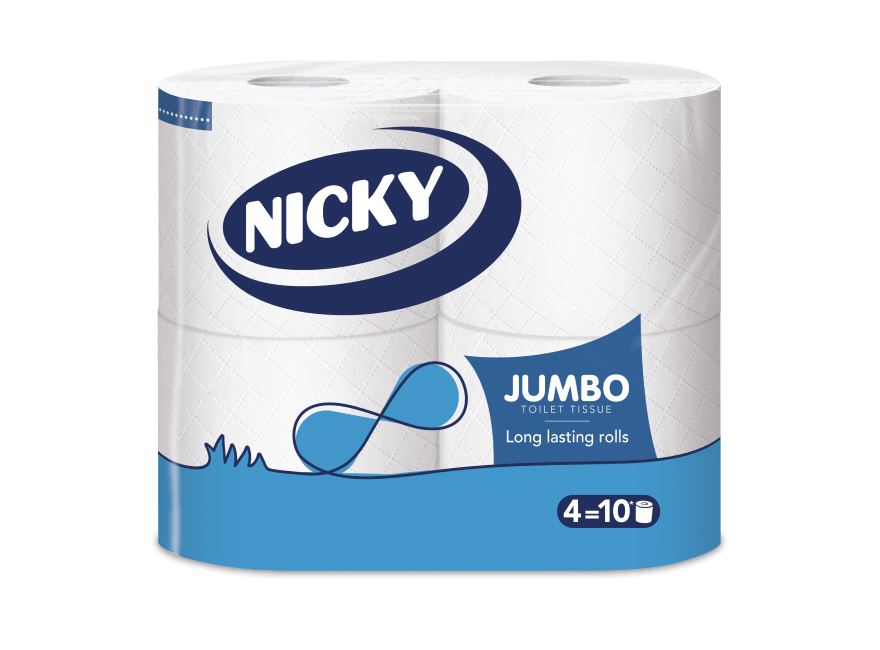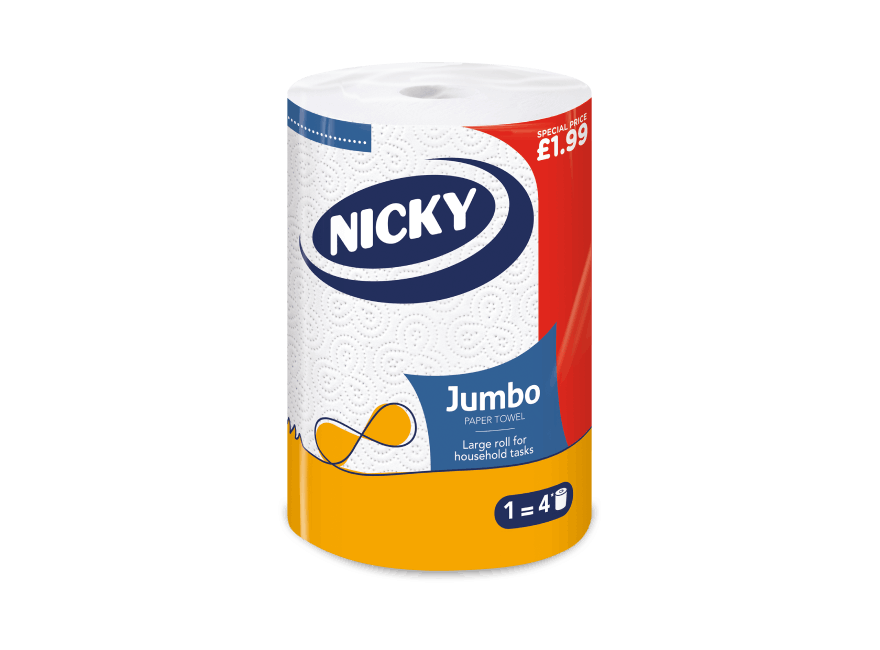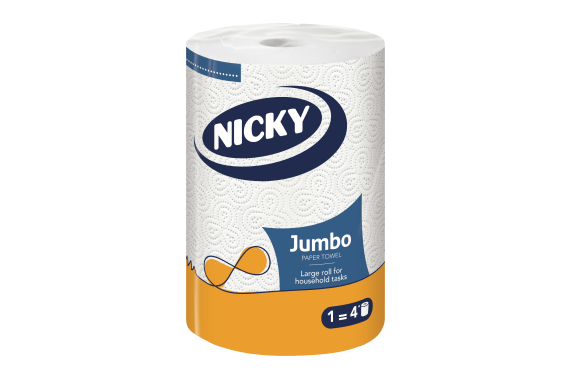 Strong, long-lasting products, whatever your need.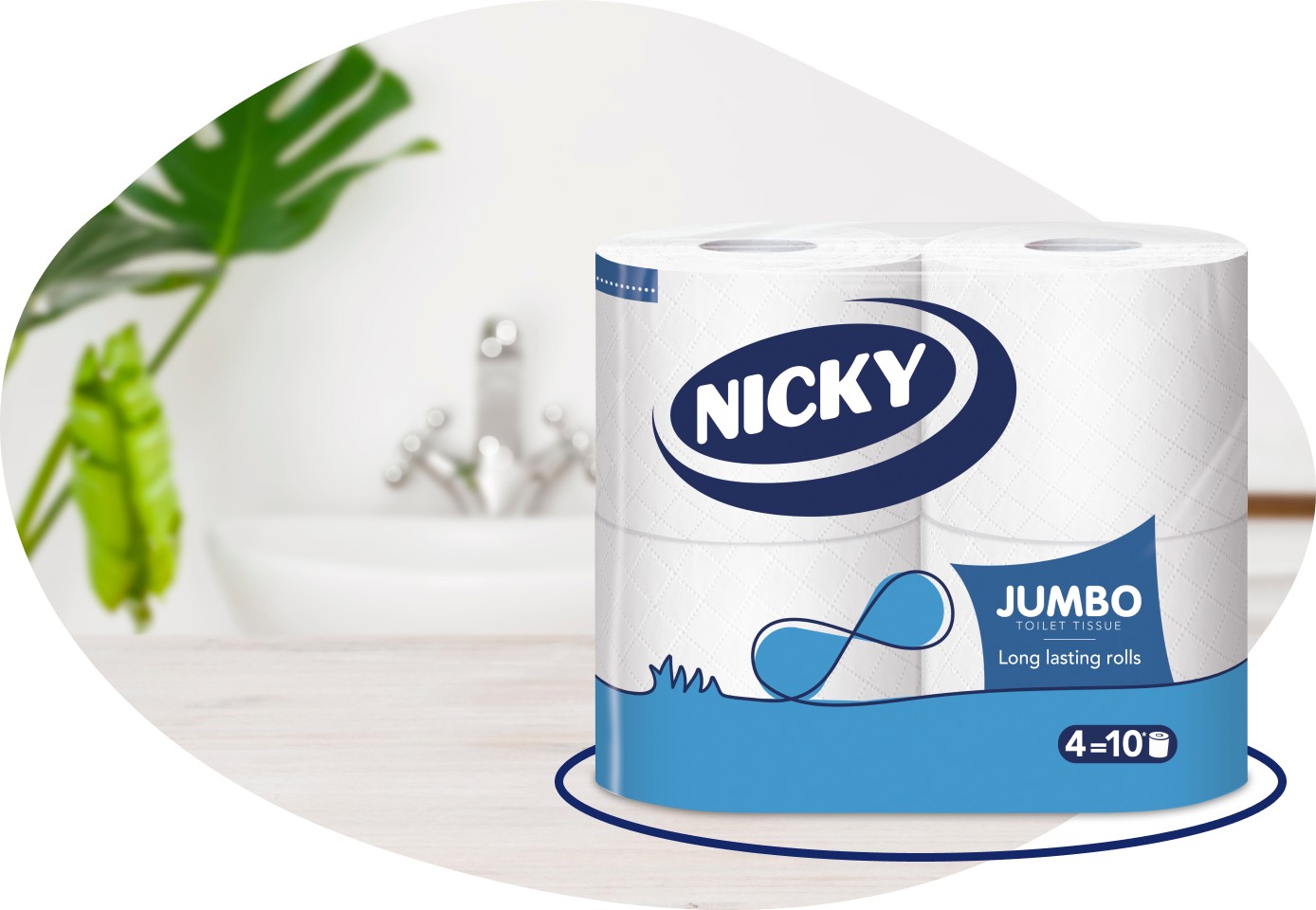 Nicky Jumbo Toilet Tissue
Extra quality and convenience are the advantages of a product whose durability speaks for itself.
Nicky Jumbo, perfect for those with limited shopping time.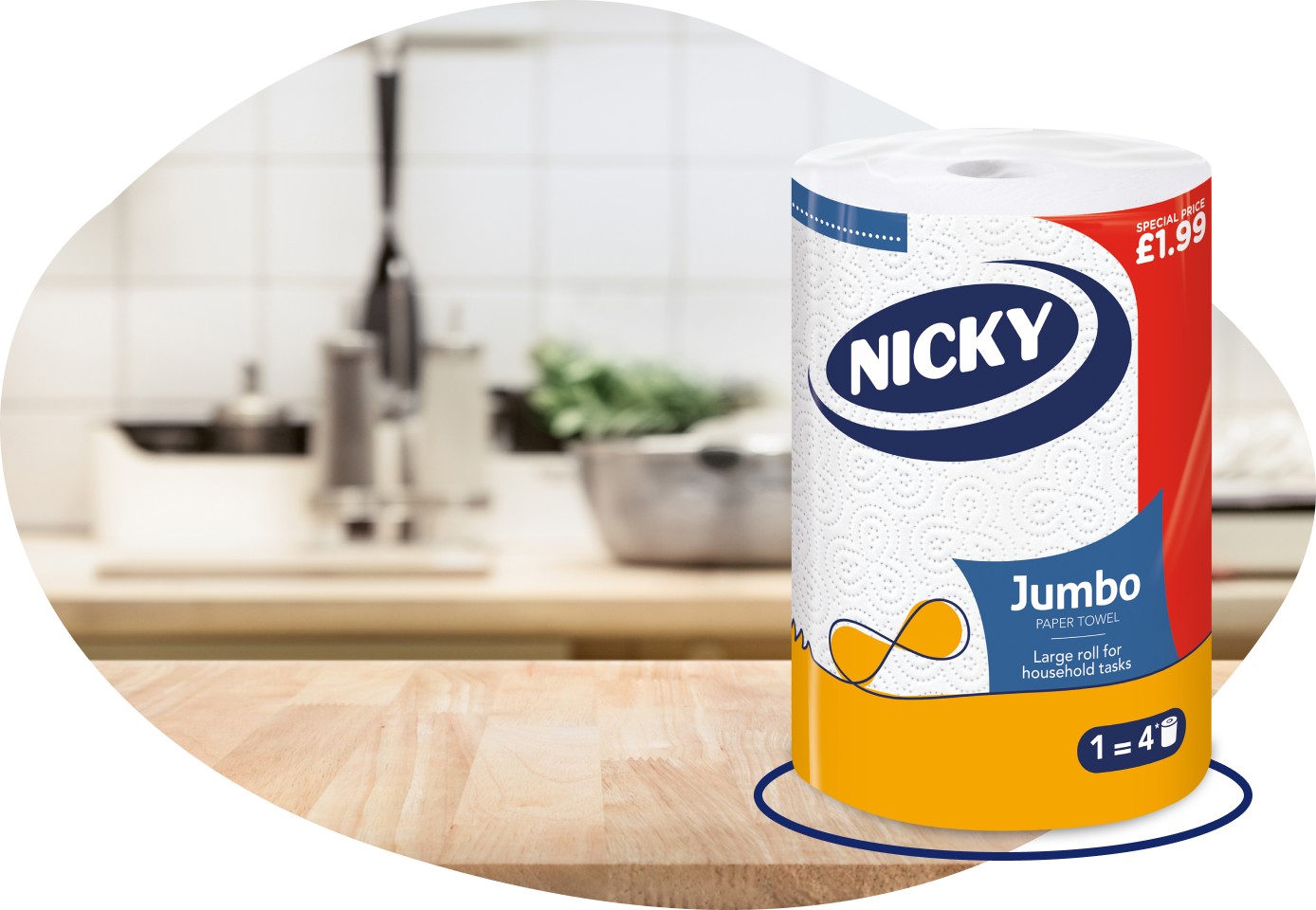 Nicky Jumbo Kitchen Towel
There for you when the going gets tough. Nicky Jumbo Kitchen Towel, your two-ply hero, extra absorbent and with a sophisticated design in four colours for your household chores.