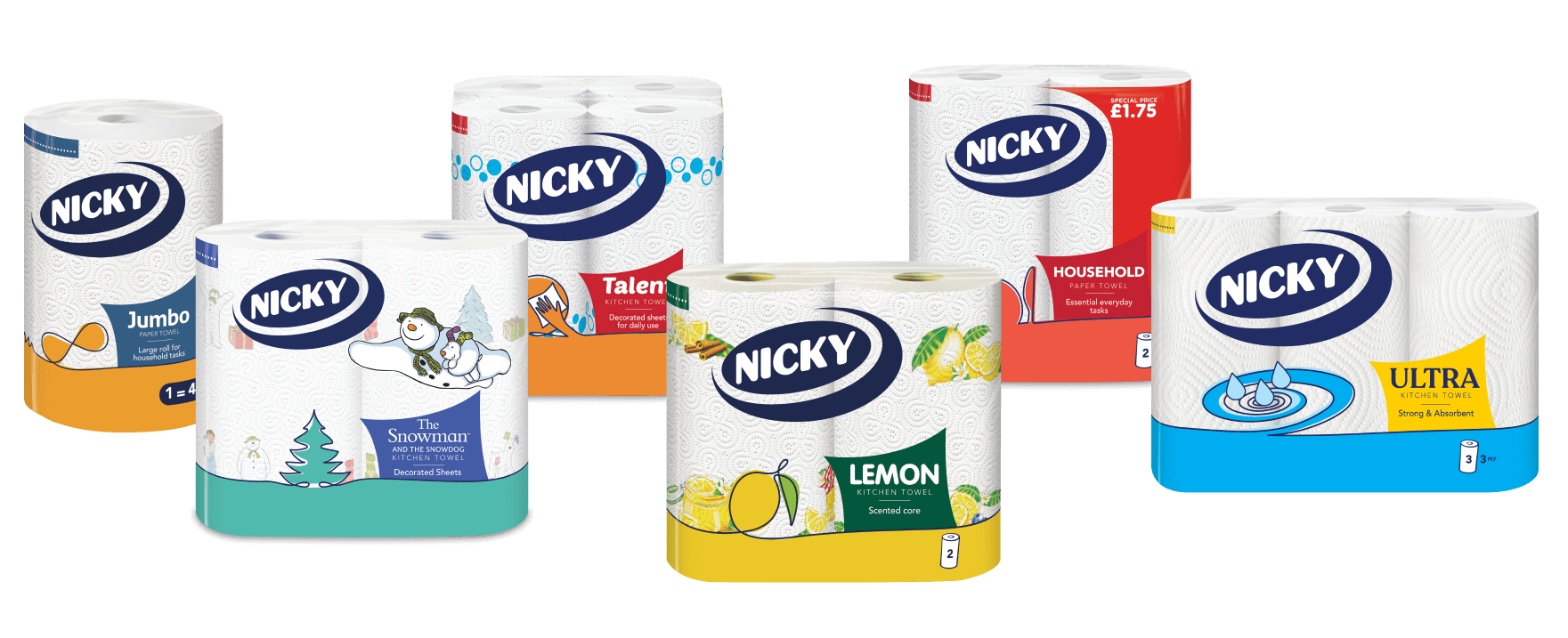 Daily challenges are not all the same. That's why there is not just one Nicky kitchen towel, but a whole range of products made of pure cellulose.
Commitment to sustainability in every tear, dedicated textures, absorbency, and strength are combined each time to offer a precise response to every need of yours.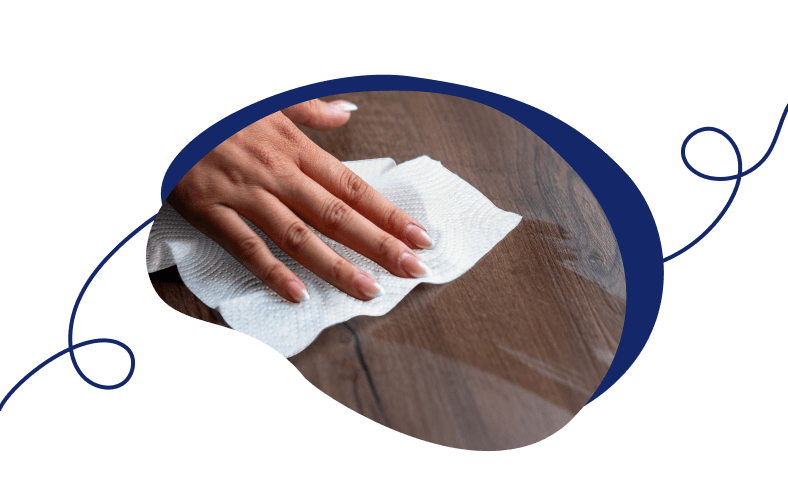 What do you need the most right now?
Select the feature you are looking for and discover the most suitable Nicky product.
Select the feature
Show all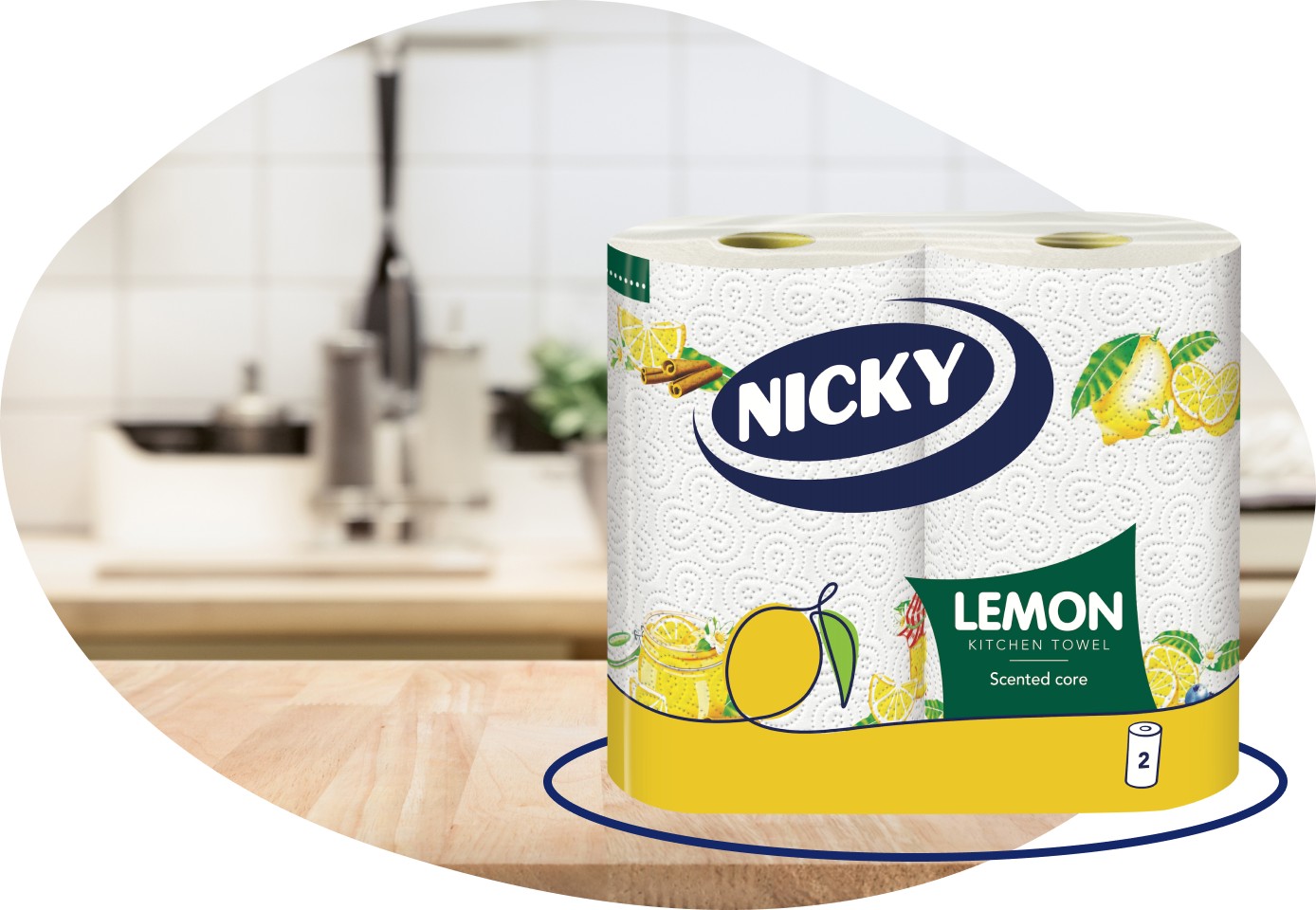 Two ply, highly decorative, absorbent, strong and delicately scented with lemon, Nicky Lemon kitchen towels are your all a-round kitchen bestie.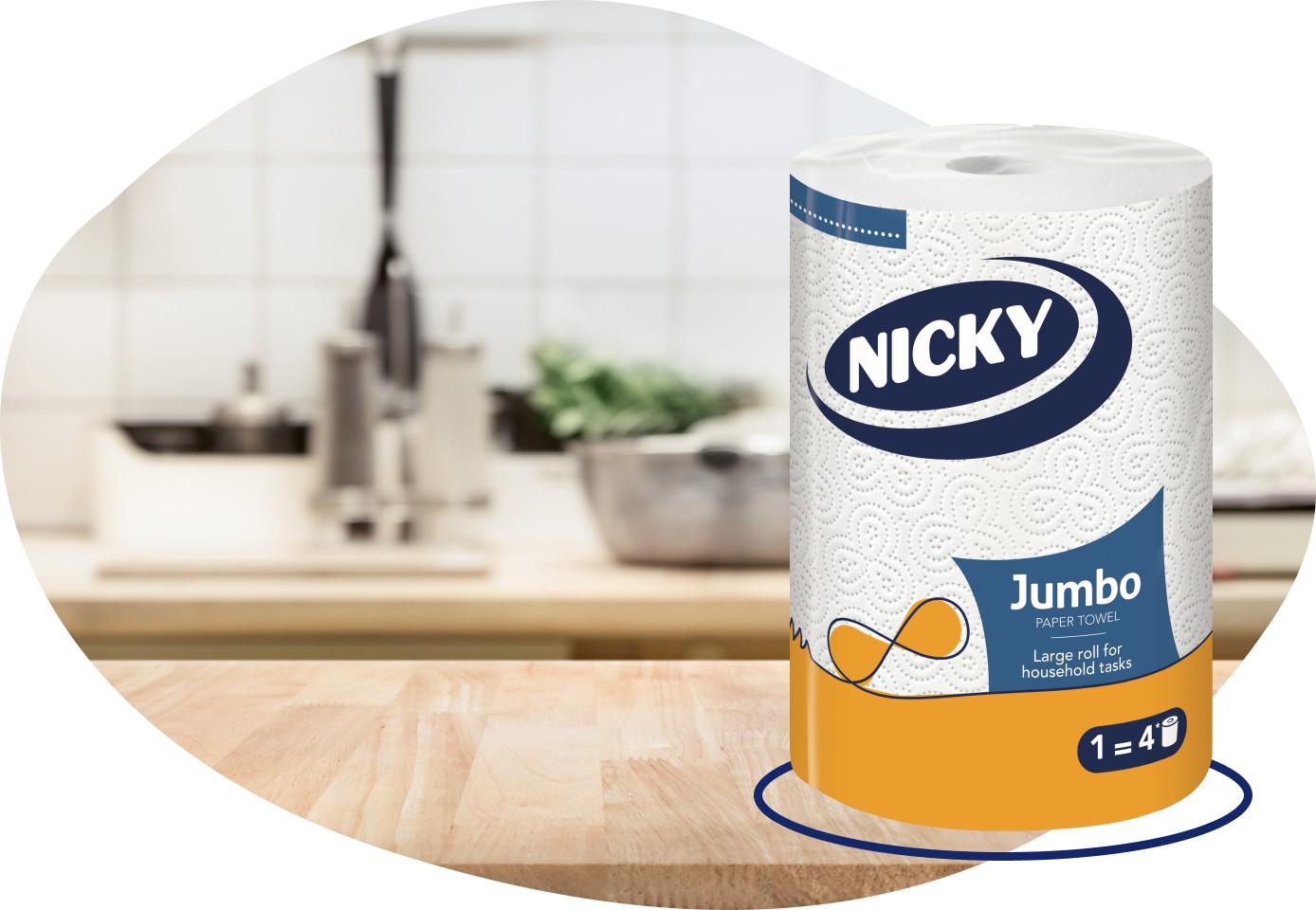 There for you when the going gets tough. Nicky Jumbo Kitchen Towel, your two-ply hero, extra absorbent and with a sophisticated design in four colours for your household chores.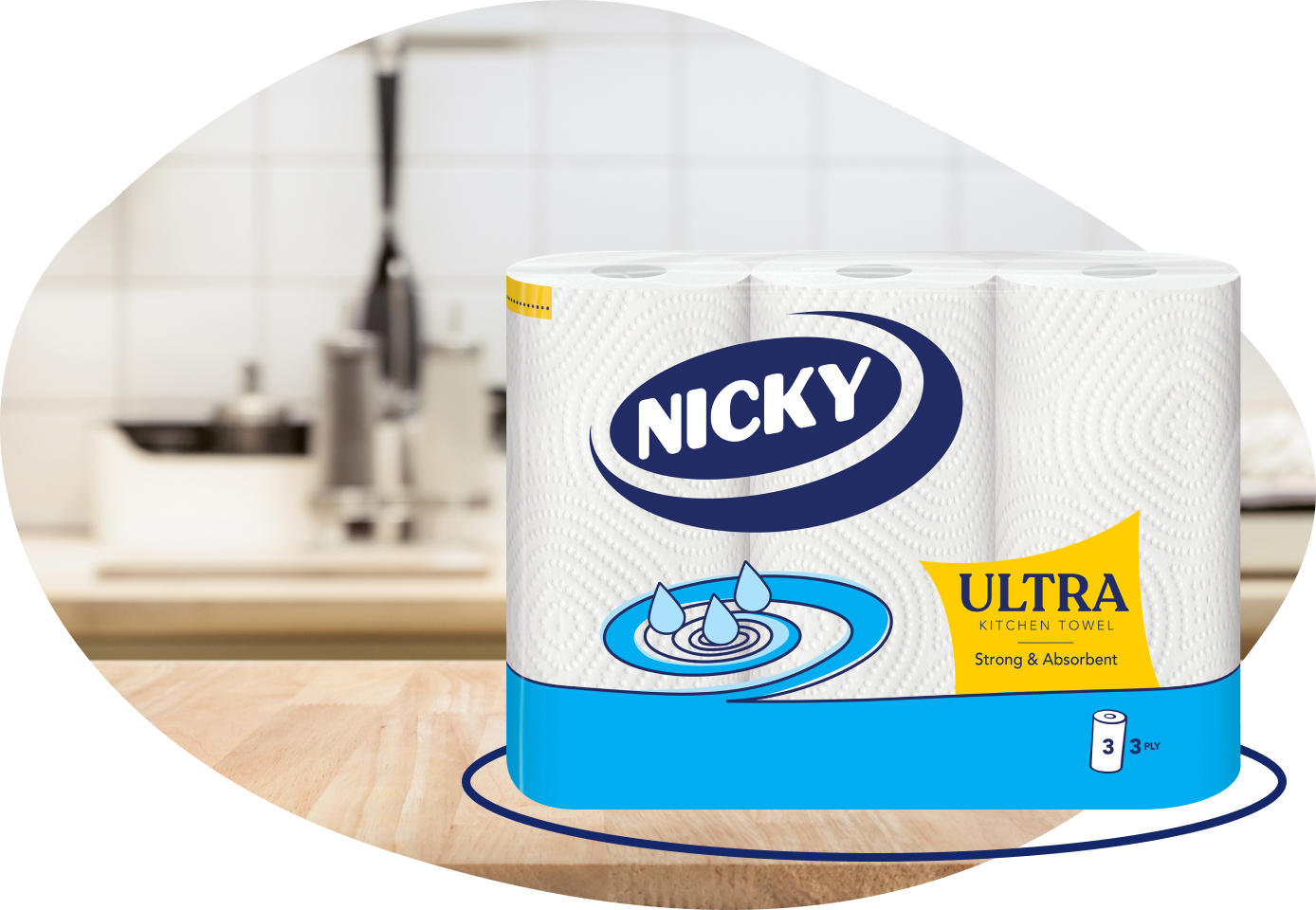 Nicky Ultra Kitchen Towel
A 3 ply kitchen towel, with super ultra embossed sheets and  a pack of 3 rolls, lasting longer for your household tasks.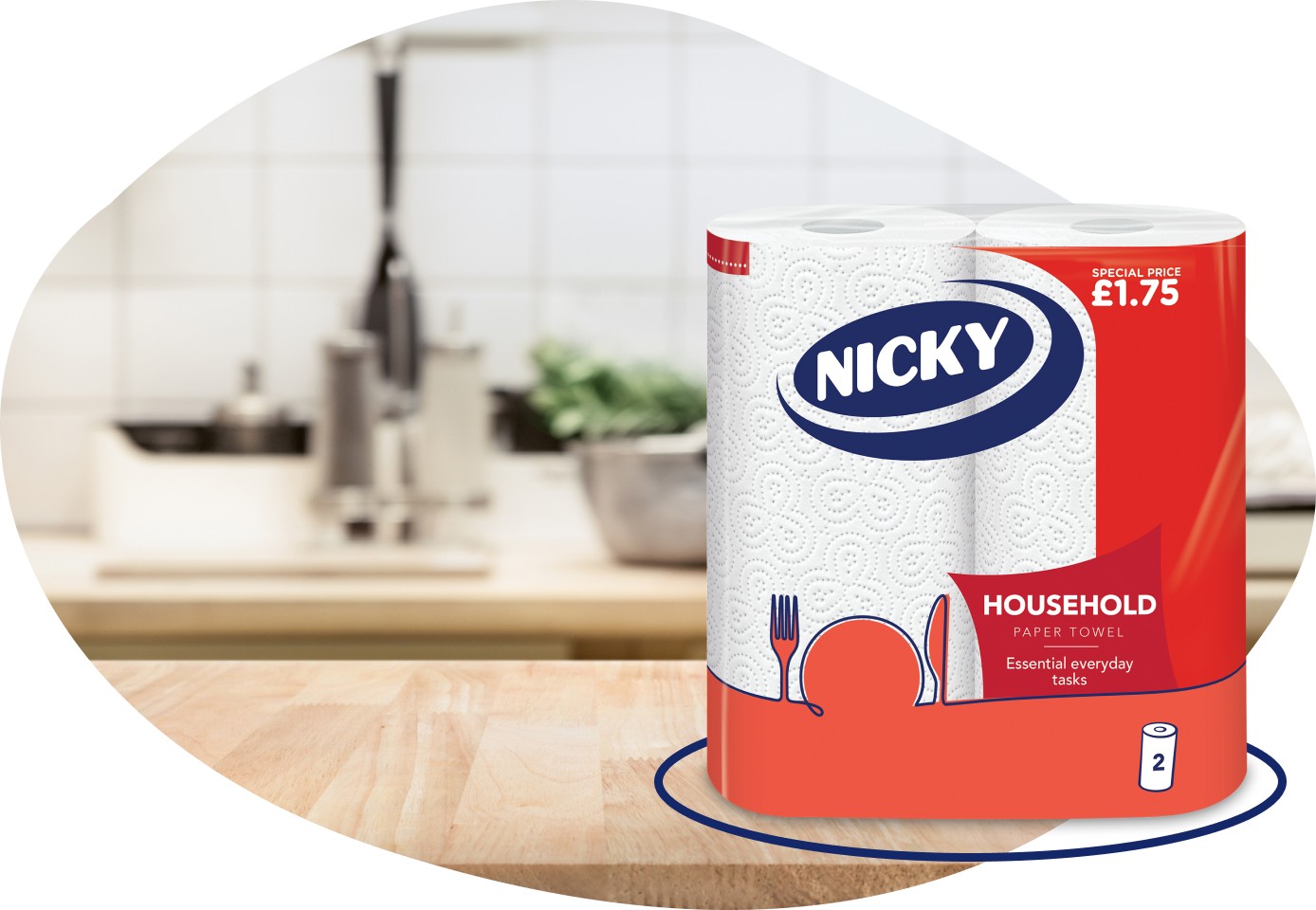 Can a product with such a delicate white texture ensure maximum strength and absorbency? When it comes to Nicky Household, the paper towel that is ready for anything, yes it can.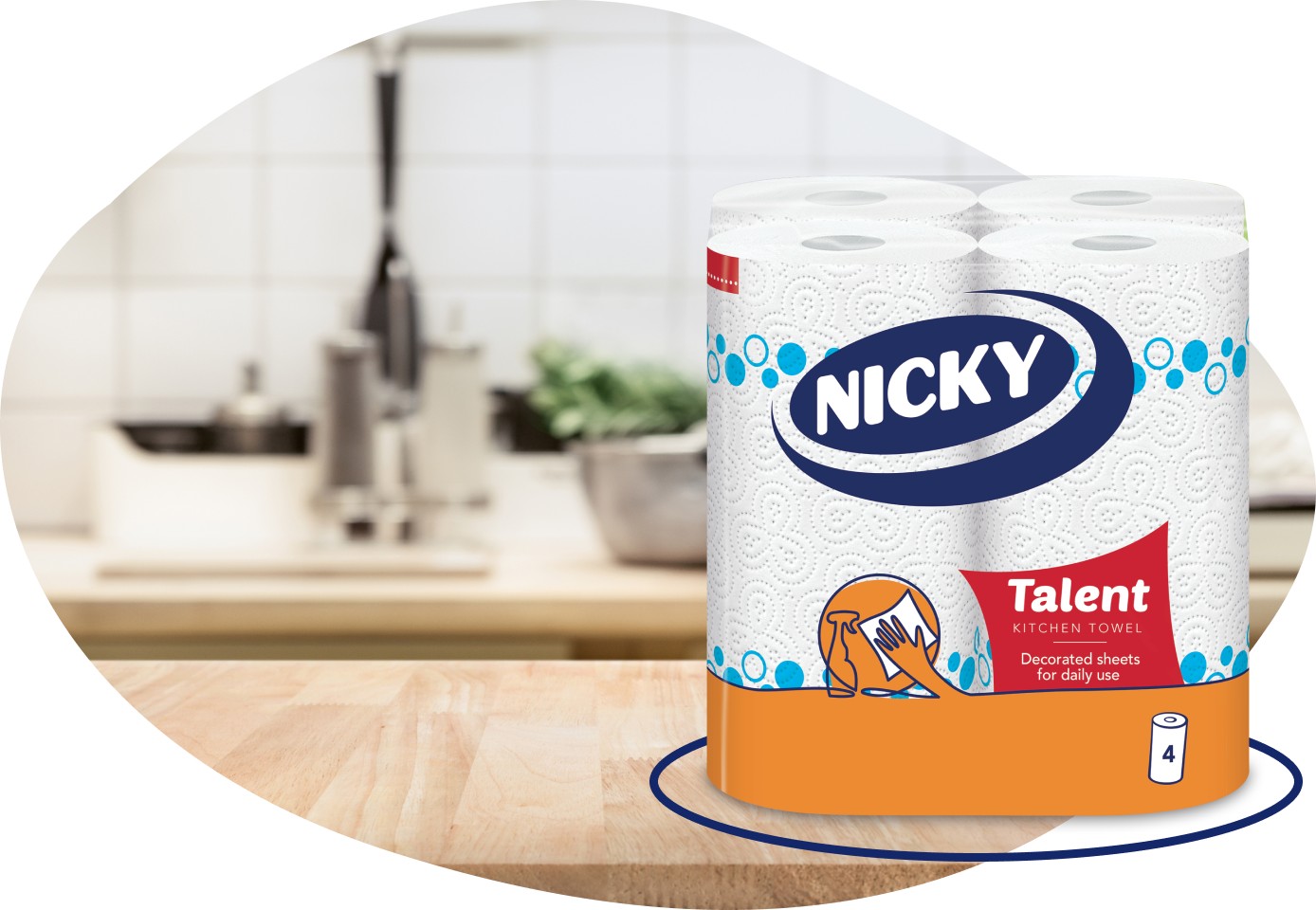 ABSORBENCY AND AFFORDABILITY
Simple yet, elegant designs, maximum performance and absorbency: Nicky Talent is the household buddy you've always wanted at a genuinely affordable price.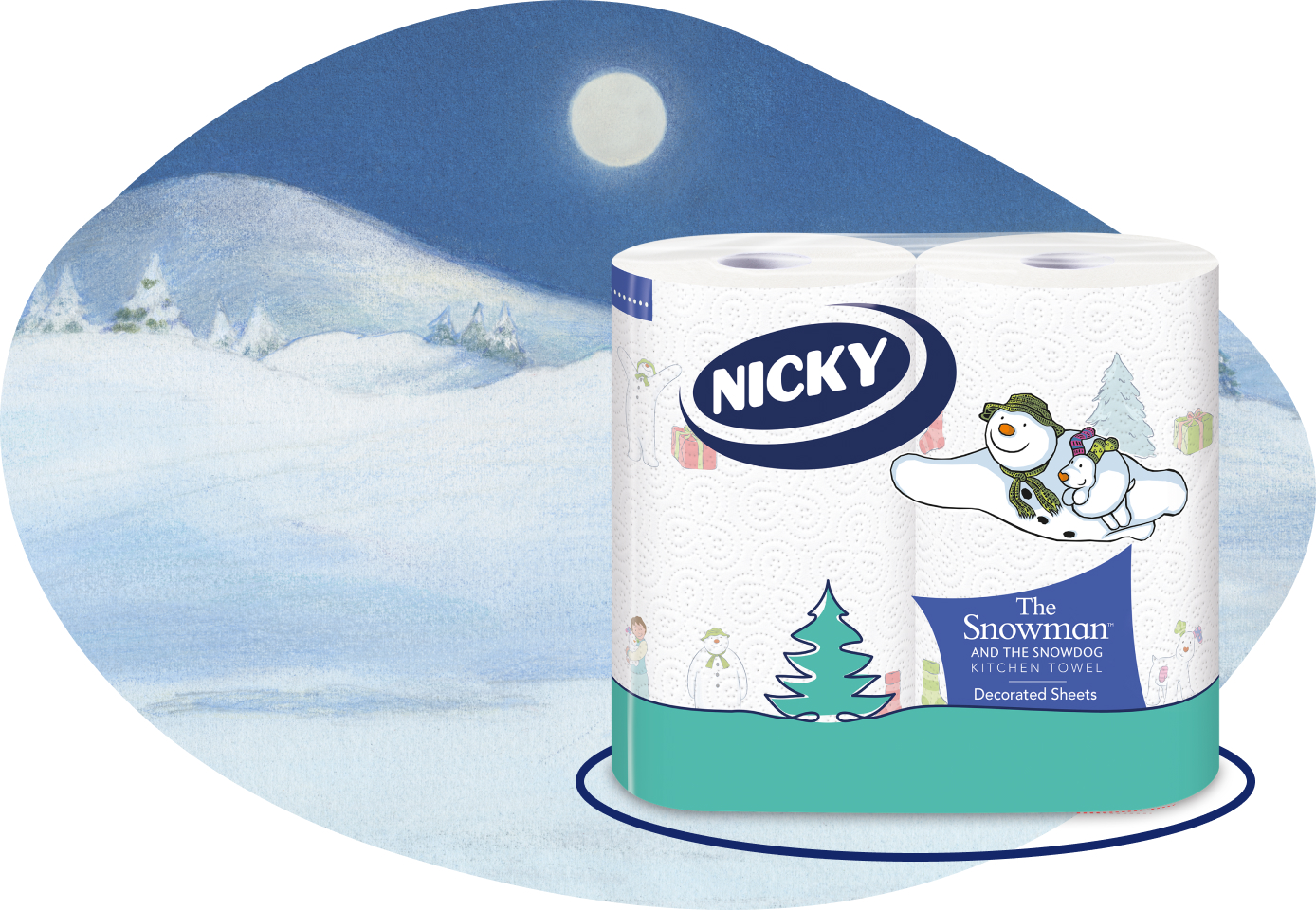 DECORATED TOUCH FOR CHRISTMAS
Absorbent, strong, perfect for all your cleaning needs. Nicky Snowman Kitchen Towel is your all-round kitchen friend for your Christmas dinner: two-ply kitchen towels with an exclusive festive design.
What comes to mind when you read the words "bathroom decor"? You're probably thinking of…
Each person has their own "soulmate", or should we say "soulpaper", the solution to our…
Oftentimes, bathrooms fade in the background when it comes to decorating your home. There is…