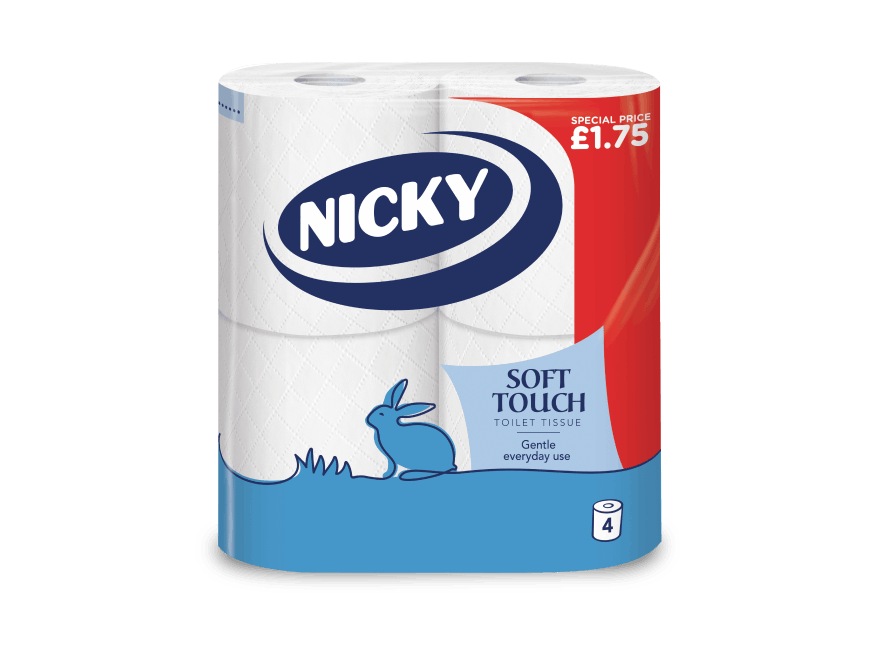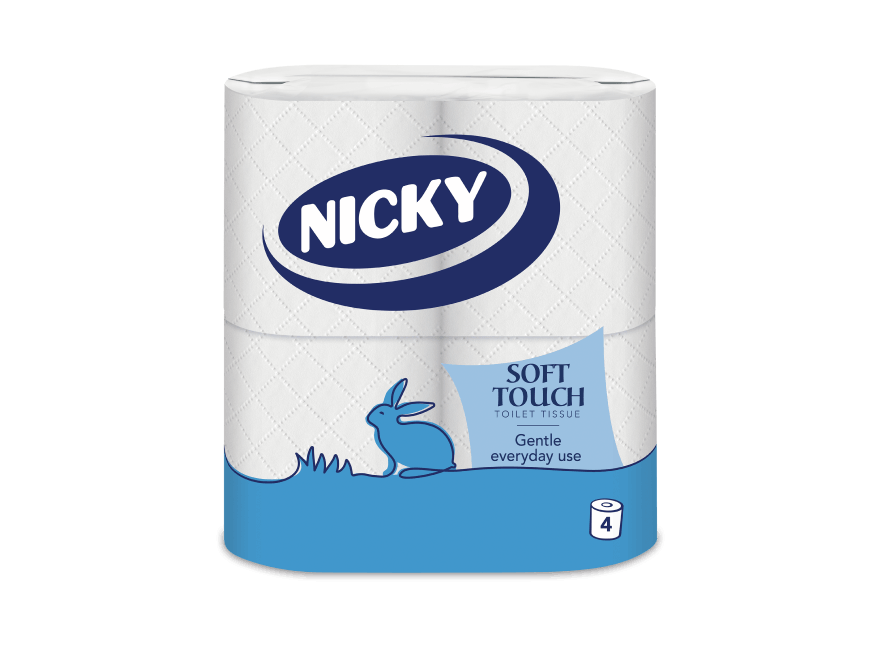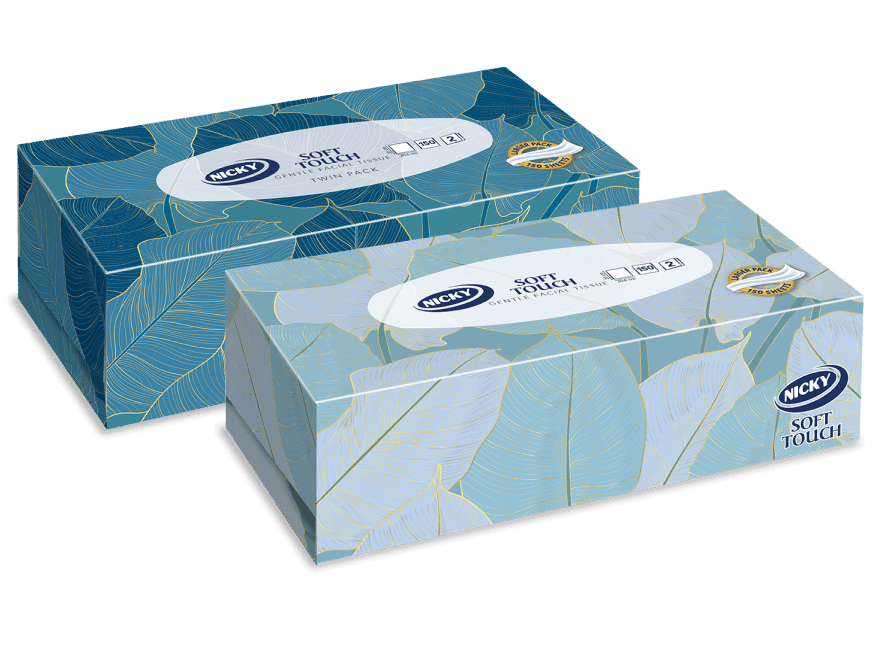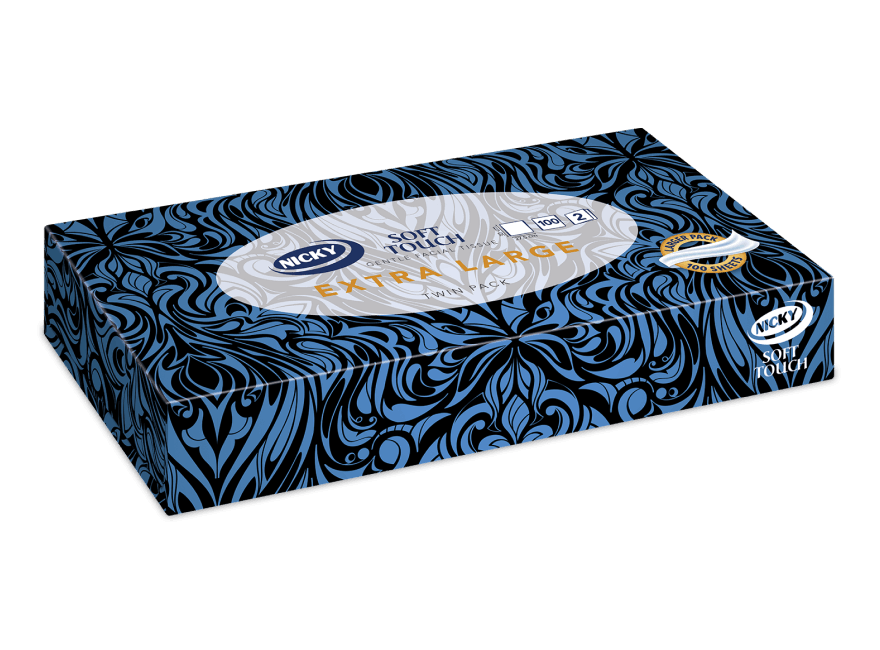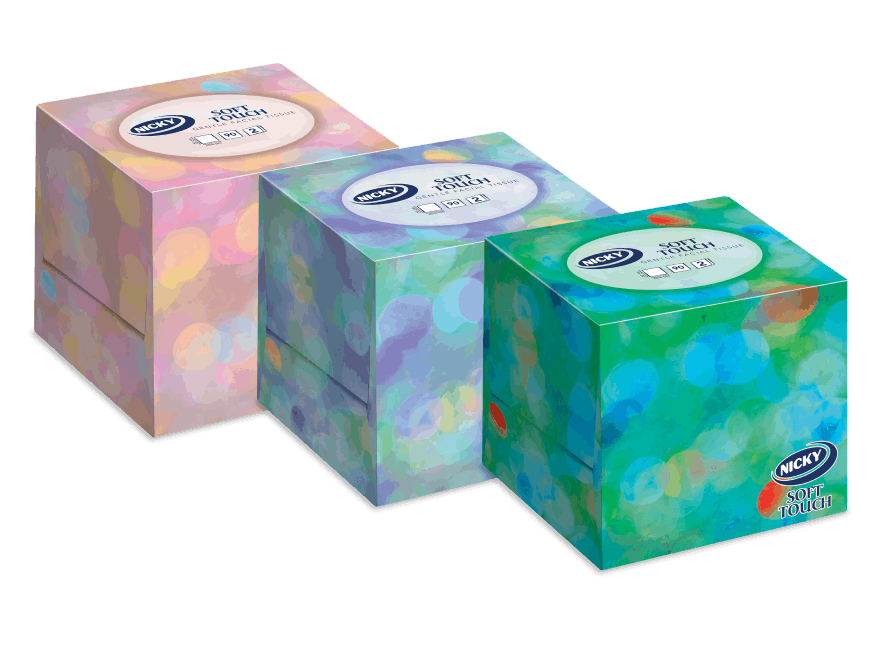 Delicate products with a designer touch, whatever the need.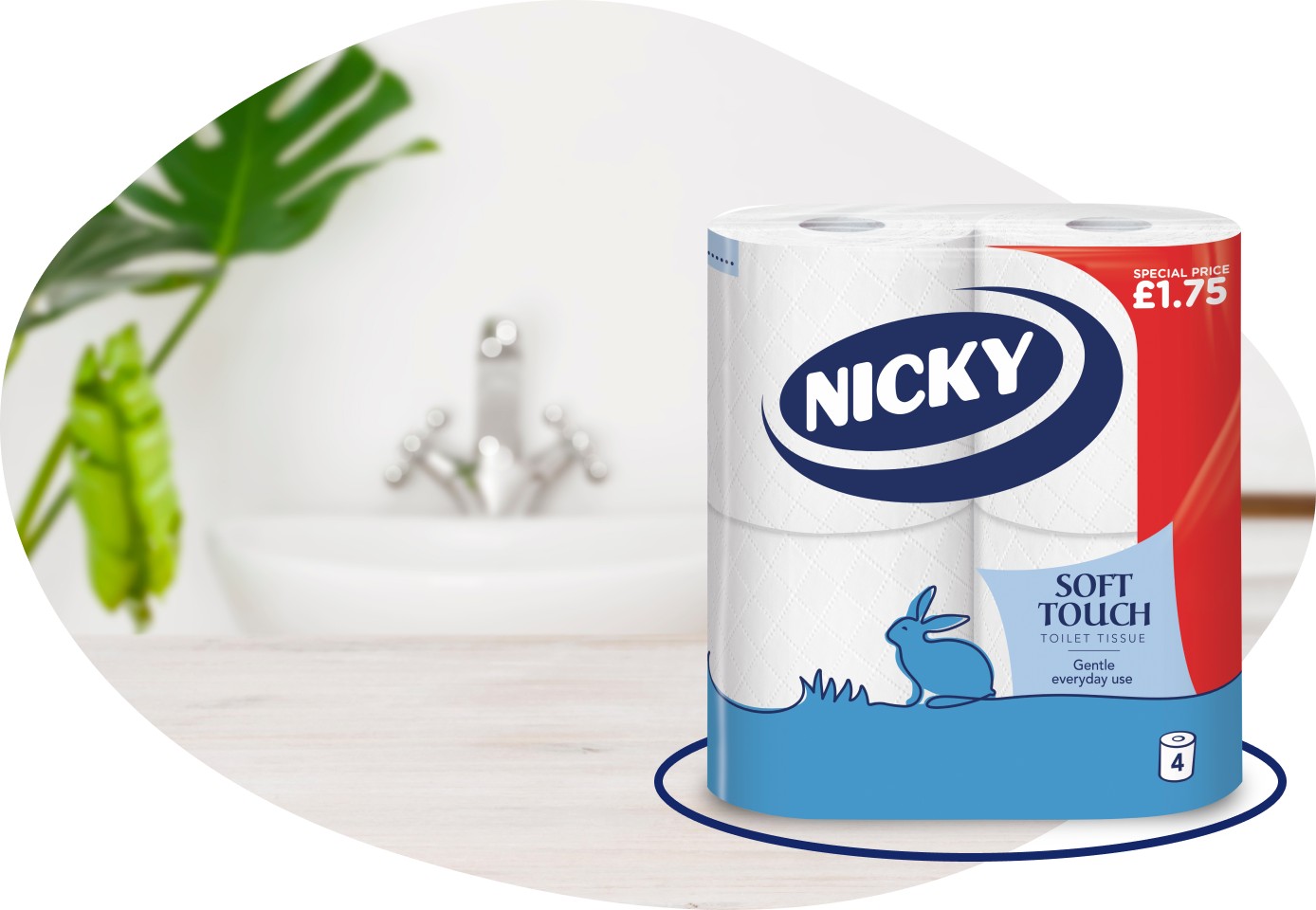 Nicky Soft Touch Toilette Tissue
Its two layers are soft on your skin, with an exclusive textured pattern is as pleasing on the eye as it is to the touch.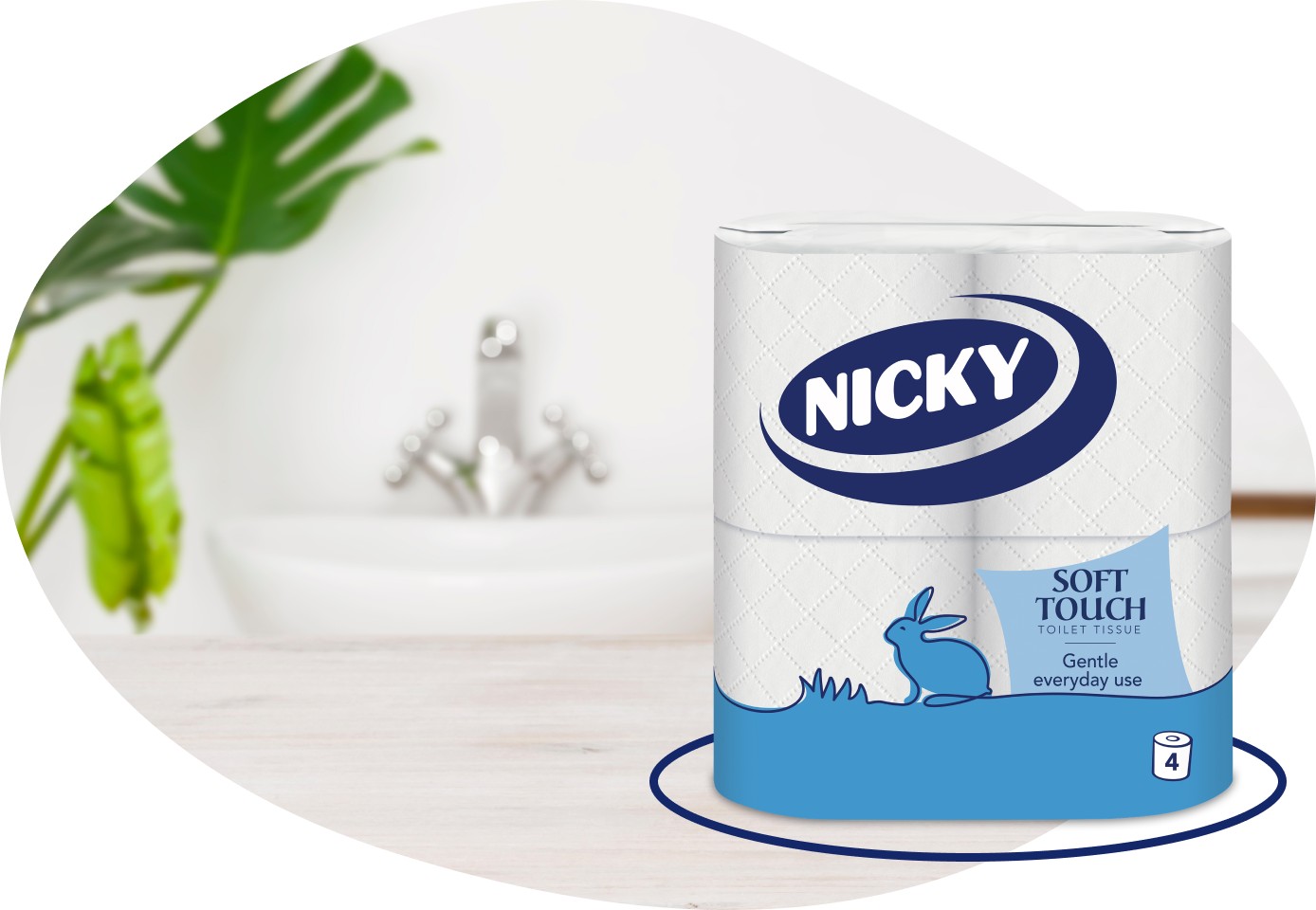 Nicky Soft Touch Toilet Tissue Pack
Two ply with an exclusive textured design, it comes in fully recycled paper packaging for a truly sustainable toilet tissue.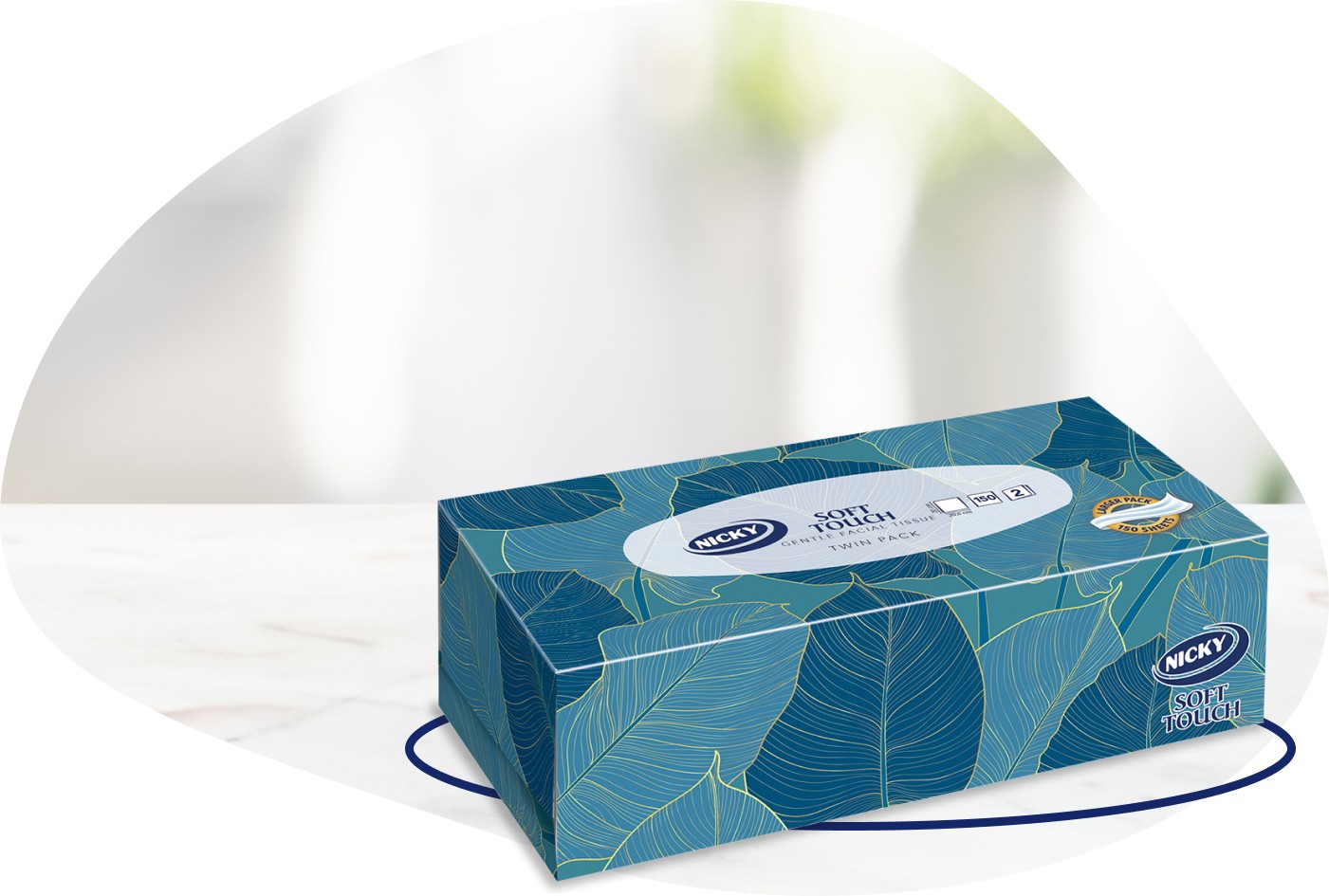 Nicky Soft Touch Facial Tissue
My caress on your face, my delicate touch on your skin: Nicky Soft Touch tissues are also available in extra large, for everyday pampering.
Two layers of pure softness in this collector's item: Nicky Cube Soft Touch is the facial tissue you can take anywhere, available in three different colours.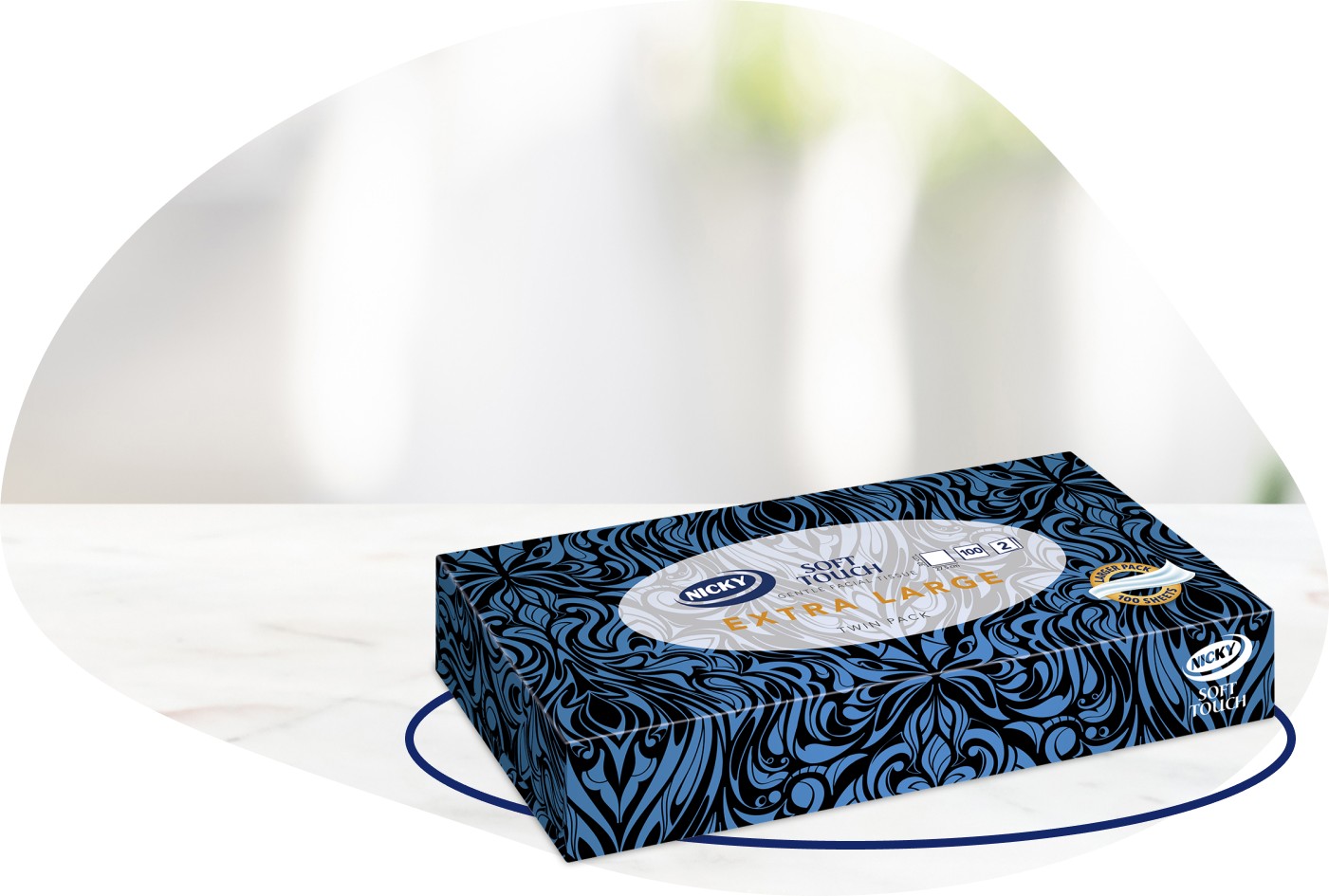 Nicky Soft Touch Extra Large
Nicky Soft Touch Extra Large facial tissue provides an everyday gentle touch to the skin thanks to a larger sheet